Workers who can't access a regular restroom facility shouldn't be inconvenienced or cause an OSHA issue when nature calls. Brief Relief gives them easy and sanitary solutions when restrooms are hard to get to or far away. Whether you're enjoying the outdoors, surviving a natural disaster, or helping bedridden hospital patients, Cleanwaste products take care of the bare necessities so you don't have to wonder where or how you're going to "go."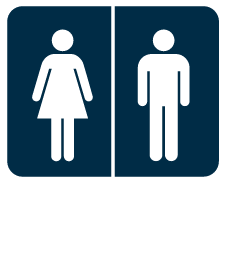 Enjoying the outdoors isn't so enjoyable when you have to "go." Restop makes it easier and more sanitary for people to go anywhere, enabling you to better enjoy the outdoors, a sports event, or even a music fest.
Making plastics is easy, but making them to withstand high heat or be both strong and lightweight are some of the challenges Tru-Form Plastics meets every day for industries like auto, aviation, and medical devices.
★★★★★
Brief Relief
I have done business with Brief Relief for years and their on-time delivery, product quality and commitment to our safety protocols has been excellent.
★★★★★
Cleanwaste
This past weekend we had our Joint Ministry Training, and it was a successful event. As I passed out your samples, I got a lot of chuckles. I guess no matter how old we get, potty humor is still funny! Even though it got chuckles, my people agreed that it's a good product!
★★★★★
Brief Relief
Your 'Brief Relief' and other similar products appear to be excellent alternatives when faced with situations where restrooms or portable facilities are not available. I would recommend the use of 'Brief Relief' as an alternative or for emergency situations.
★★★★★
Restop
Our family will definitely pack some the next time we travel to Central America, Russia, or any other destination where sanitary facilities are likely to be either unsavory or hard to find.
★★★★★
Restop
I had a Wilderness Containment Pouch in my van leftover from my hike in the Narrows. I opened it up, did my thing, sealed it up and did it all over again the next day. The best part, the bag is odorless and leakproof! I need to get me more of these!
★★★★★
Tru-Form Plastics
Tru-Form produced parts without flow marks that the incumbent thermoformed could not. Their parts should be in the Louvre, they're beautiful.
★★★★★
Tru-Form Plastics
The amazing extra effort from every person, from quality & engineering to production & maintenance and everyone in between is the reason this program has been successful. I don't think there is a better team in the plastics industry.